Adelaide's Trusted Cosmetic Dentist
The friendly cosmetic dentists at Melrose Park Dental & Implant Centre have been helping people smile with confidence for over 35 years.  Our trusted team can help and advise you with all aspects of cosmetic dentistry to restore and rejuvenate your smile.  We'll talk you through all your options and advise on the best and most cost-effective solution to suit your budget and requirements.
The gentle and caring dentists at Melrose Park Dental know and understand the impact that your teeth can have on your self-esteem and confidence.  We'll listen to your requirements and help you create a look you'll love and a smile you'll enjoy.  We're up to date with all the latest innovations in dentistry so you can trust us to deliver professional cosmetic solutions to enhance your teeth and boost your confidence.   
Our experienced cosmetic dentists have solutions for all your dental issues including stained, discoloured, crooked, chipped, cracked or missing teeth, gaps between the teeth and can even help resize your teeth.  We love creating smile transformations and nothing pleases us more than enabling our clients to achieve a bright and beautiful smile.
Restoring Your Teeth & Smile
Crowns are an important method of restoring functionality and strength to damaged teeth while creating an enhanced aesthetic for the mouth.  Dental crowns are a tooth-coloured ceramic 'cap' that covers the whole of the tooth.  They are a permanent fixture and are bonded to the existing tooth to provide superior strength, functionality, and appearance. 
Natural Look
As the crown is custom-made to suit your tooth, it can be designed in any shape, size or colour.  Hence, crowns can be used to correct the tooth's shape, size or alignment, and thus boost your confidence and enhance your smile.  All crowns are colour matched to naturally blend in with your existing teeth and custom-designed for the perfect fit and bite.  A crown will totally transform the appearance of your tooth and leave it looking beautiful, natural and healthy.
Traditionally our dentists prepare your tooth for a porcelain crown and take an impression.   The crown is then made in a laboratory by a technician.  Thus, we require two dental appointments, with a temporary crown in place for the 1 to 2 weeks in between appointments.
Same-day, single-appointment crowns
Some patients put off restorative dental treatments because either they don't have time or they're anxious about the treatment. At Melrose Park Dental & Implant Centre we also offer same-day porcelain restorations in a single appointment.
CEREC technology uses 3D imaging, CAD/CAM (computer aided design/computer aided manufacture) and a milling unit.  The camera scans the tooth onto the computer.  It usually takes about five minutes for the dentist to design the crown on the computer while you watch. The crown is milled in the milling unit over about 10 minutes.  The crown is cemented in place in the same single appointment.
The advantages of having treatment done with the CEREC technology include:
Single appointment for dental crowns, veneers, inlays and onlays (no temporary crown)
No impression material (no gagging!)
Clear, accurate 3D digital imaging of your teeth
Porcelain tooth restorations that match the shade and colour of your natural teeth
Dental Bridges
The Quick & Easy Way To Permanently Replace Missing Teeth
If you've lost a tooth due to an accident, decay or damage a dental bridge may be a great solution for you.  A dental bridge is an effective way to permanently replace one or two missing teeth.  However, in order to fit a bridge, one or both teeth on either side of the gap will need to be healthy.
Bridging The Gap
The healthy teeth on either side of the missing tooth are used as anchors to fill ('bridge') the gap with a false ceramic tooth.  The teeth on either side of the gap will be crowned for additional strength and the false tooth is then fused to the crowns on either side to create a stable, natural-looking permanent tooth replacement.
Comfortable & Natural Feel
Our cosmetic dentists have helped many clients with dental bridges and can help and advise you on the best options to replace missing teeth.  Your dental bridges will be custom-made for the perfect fit, colour-matched to naturally blend in with your existing teeth and once fitted, they will feel comfortable and natural – just like they've always been part of your mouth.
Transforming Your Natural Teeth
Veneers are a popular way to transform your front teeth, fill in gaps and help correct minor alignment issues, chips, cracks or discolouration.  A veneer is a porcelain or composite resin surface restoration that is bonded to the front face of the tooth.  They can be applied to one or multiple teeth and when used on multiple teeth they can totally transform your smile.
Full Choice Of Colours To Blend In Or Brighten Your Teeth
Veneers can be colour-matched to your existing teeth or when used on multiple teeth they can be used to whiten your teeth and correct alignment or gaps.  Porcelain veneers are naturally stain resistant so will not discolour or fade over time.  Each veneer is custom made and shaped to fit each tooth to create a beautiful natural look and feel.
Experienced Cosmetic Dentists
Our experienced dentists will talk you through the process and recommend the best colours and sizes to suit your requirements.  Before we design your veneers, we will examine your teeth and take dental impressions so we can create the perfect veneers to correct your condition.  We'll show you a model of the veneers before they are fitted so you can see exactly what your transformation will look like.
Teeth Whitening To Create A Bright & Beautiful Smile
Drinking coffee, tea, red wine and smoking can all take their toll on the colour of your teeth leaving them looking dull and discoloured.  Teeth often have a yellow/grey tinge over time with staining and aging. Our professional teeth whitening kits can help reduce and rejuvenate discoloured and stained teeth.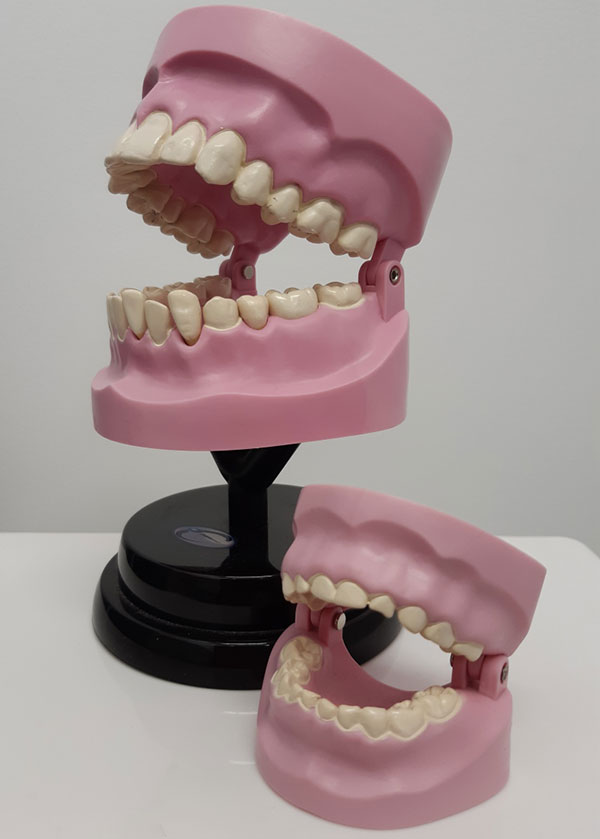 Take-Home Tooth Whitening Kits
We like to make cosmetic dentistry accessible to everyone. Our dentist-approved professional home whitening kits make teeth whitening surprisingly affordable.  With our teeth whitening kit, you can safely brighten your smile from the comfort of home whilst benefiting from professional dental supervision. 

Before we start a tooth whitening program, our gentle dentists will thoroughly check your mouth to ensure that your teeth and gums are healthy and it's safe to whiten the teeth. Next we'll take a mould of your mouth to create custom-designed whitening trays for a comfortable and accurate fit around your teeth – and to prevent the whitening gel touching your gums.

On your second appointment, we will show you how to apply the whitening solution and fit your whitening trays.  The trays are used to hold and distribute the whitening solution evenly around the teeth.  Our dentists will talk you through detailed instructions on how much solution to use, how long to wear the trays and the results you can achieve.  Plus, we'll show you how to clean and care for your kit in-between whitening sessions. 

Teeth whitening trays often need to be worn for one to two hours per day and you'll start to see amazing results within one to two weeks.  Home teeth whitening kits are incredibly popular as they are an easy, safe and cost-effective way to brighten your smile.
We know that dental emergencies are often extremely painful so you can rely on us to rapidly relieve your pain and have you calm and comfortable in no time.
If you are in pain or need advice about emergency dental care, please call.